Pharmacy
Medication Services:
Prescription Refills and Transfers, Medication Adherence, Durable Medical Equipment, Medication Synchronization, Medication Therapy Management and more.
Over The Counter:
Pain Medication, Cold and Allergy Medications, Vitamins, Oral Health products, Feminine Hygiene products, First Aid items, Contraceptive Aids.
Cards & Gifts:
School and Office Supplies, Infant Care, Greeting Cards.
Mastectomy Boutique
Medication Adherence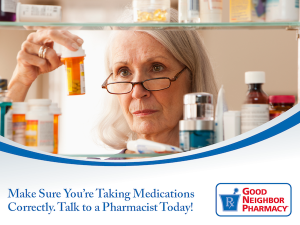 An estimated 50 percent or more of medications for chronic conditions such as high cholesterol and diabetes, are not taken as prescribed.
Medication non-adherence can lead to worsening health conditions, hospitalizations and death. Whatever the reasons is for medication non-adherence, we have a solution for you. Ask one of our team members how we can help you today.
Durable Medical Equipment (DME) & Supplies
Our pharmacy offers an extensive variety of medical equipment and supplies.
Our medical equipment may include, but is not limited to:
Nebulizers
CPAP Supplies
Diabetic Supplies
Lift Chairs
Commodes / Shower Chairs
Emergency Response Alarms
Commodes / Shower Chair
Compression hose
Diabetic shoes
Shower and Bath Items
Medication Therapy Management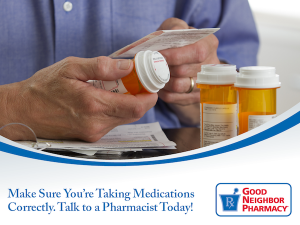 Medication therapy management, otherwise known as MTM, is a term used for a program to help you manage your medications and health conditions.
Do you take several medications for several different health conditions?
Are you finding it difficult to manage your health and your medications?
Are you having any side effects from your medications?
Do you have any questions about your medications?
Do you want to know how best to take your medications to get the most from your medications?
Do you take medications that require close monitoring such as medication levels?
Have you been hospitalized recently?
Would you like to know if you are up-to-date on the recommended vaccines?
Would you like to have a complete list of the medications you take for your personal use?
Do you have any concerns about medication cost?
Would you like to receive education on diet and exercise?
Medication Synchronization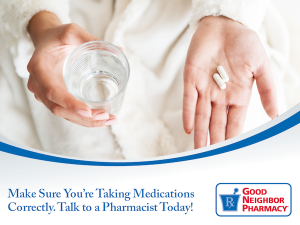 Do you ever find it difficult to keep up with your medication refills and picking up your medications? If you answered yes, you may benefit from medication synchronization.
Med Synchronization, also called med sync, is a program we offer here at the pharmacy to help synchronize your medication refills so that you will be able to pick up ALL of your medications on a single day each month.
Speak to a staff member today about how we can get you set upon med sync.